Principal's Page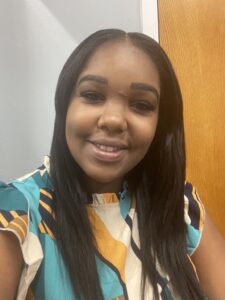 Welcome Lowell Families!
Welcome to the 2022-2023 school year at Lowell Elementary School!  We look forward to reconnecting with our returning families and welcoming our new families.
There are many new exciting updates inside and outside of the building. Last Spring, we officially opened our new playground and began a central air and heating project. Over the summer, all the lights inside of the building were updated and spaces have been deep cleaned. Lowell was also awarded $10,000 from Subaru to help purchase supplies and wishlist items for classrooms. All of these updates will continue to enhance our programming.
This year is very similar to how we began last school year. Your child will be engaged in learning with masks required for all as well as social distancing requirements. Please note- masks will be required for at least the first ten days of school. To begin the day, all children will participate in a Morning Meeting.  This is an approach that engages learners and creates a positive, safe classroom environment.  Students will also receive whole class as well as small group instruction in all core subject areas — literacy, math, science, and social studies.  They will also participate in a specialist class period daily —  Art, Music, Home Economics or Physical Education.  Qualified students will receive English Language Development and Special Education support. Students will also participate in hands-on engaging projects and activities as well as support with our 1:1 Chromebook program.
Please remember that your child must bring their District-issued Chromebook to school with them on the first day of school. It is important that Chromebooks be in the building, so that they can be used in the classroom. If your child's Chromebook is lost, stolen, or damaged, please contact the school, so we can be prepared to provide a new one to your child when they return.
We are looking forward to a productive partnership with you to ensure that our children can achieve their highest potential.  We recognize that in order to be successful in school, our children need support from both home and school.  A strong partnership will make a difference in your child's education.  We ask that you support your child's learning by ensuring that they:
Attend school daily and arrive on time, ready for the day's learning experiences.  On time, daily attendance is extremely important.
Complete all homework and independent work assignments given by the teacher.
Read daily to develop a love for reading and to improve literacy skills.
Share their learning experiences with you.
Ensuring these supports at home will help us reach our school goals as a community. All of our goals are aligned to the district's Board Goals and Guardrails. Below are our goals for the year:
School Goals:
ELA- At least 47.4% of grades 3-4 students will score proficient/advanced on the ELA PSSA
At least 44.3% of grade K-3 students will score proficient or advanced on the ELA PSSA (Monitored by K-3 STAR data)
Math- At least 33.8% of grade 3-4 students will score proficient/advanced on the Math PSSA
Attendance- At least 54.7% of students will attend school 95% of days or more (Missing no more than one (1) day per month)
Suspension- At least 99% of students will have zero out-of-school suspensions
Communication and involvement is extremely important to us at Lowell.  Please be sure to "Save" our school website https://lowell.philasd.org, as well as "Connect" with us on our Facebook page Lowell Elementary, Philadelphia, PA and our Instagram account @lowell_elementary. These will be frequently updated and will provide valuable information.  We encourage you to get involved with our school community by participating in Family Meetings, Trainings, our School Advisory Council (SAC), and Recognition Assemblies.  Please mark your calendars for our Back to School Night on September 14th from 4:00-7:00pm. Dinner will be provided.
On behalf of the staff, thank you for entrusting your child's education to us.  We look forward to the first day of school on Monday, August 29th, 2022 at 9:00am.
Warm Regards,
Ms. Chantal Barr
Chantal Barr, M.S.Ed.
Principal