Principal's Page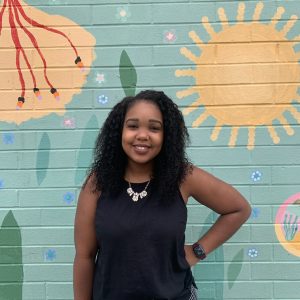 Message From the Principal
Dear Lowell Students and Families:
My name is Chantal Barr and it is with great pleasure that I introduce myself as the new principal of James R. Lowell Elementary School. I am honored and excited to join this dynamic community of staff, students, and families as the leader of this outstanding elementary school. I'm a lifelong resident of Philadelphia who is raising my own children right here in the Olney community. As a mother of three amazing children, I've always valued and appreciated what our vibrant city has to offer, like the Philadelphia Zoo and amazing restaurants.
As the new principal of Lowell Elementary School, I will lead a mission to inspire, motivate, and empower each student and strive for continued excellence.  In collaboration with you, it is my belief Lowell will far exceed expectations and produce lifelong learners who achieve high standards and demonstrate college and career readiness.  As I begin this new journey with the Lowell School Community, I look forward to building relationships with you and your children.  I recognize and value the hard work the community has put in over the years. I am eager to learn from you what works for our students.
It is my goal to ensure that all children are immersed in a learning environment that is conducive to academic achievement and personal growth.  As parents, you have entrusted the Lowell Staff to care and nurture your children, and for that we are grateful.  The Lowell team will be working diligently to provide each and every child with a quality education while providing a safe and welcoming environment for our students to learn and grow.  It is my firm belief that quality education is the gateway to opportunity for our young people.  As we begin this year, please know that we cannot do this challenging work without a strong partnership with parents/guardians and families.
I am excited about the many possibilities this new school year holds.  Thank you for your continued support and trust in the Lowell Faculty and Staff.  I look forward to partnering with you in this great work.  I invite your feedback and collaboration to build a strong relationship to support our goals and ensure each child's success.
Key Values:
●  Every child can and will achieve. A growth mindset is crucial for supporting all students all the time.
●  Leaders facilitate in crafting a vision for planning and implementation that provides direction for all actions to ensure that they contribute to the goal of student achievement.
●  Leading means bringing the best in people and that involves effective communication and modeling the beliefs and expectations that drive student success.
●  Being proactive is essential and at all times systems and expectations will be communicated and understood.
●  Each decision impacts the school community as a whole, and these decisions are to be made through a shared-decision making model while keeping students at the center.
Sincerely,
Mrs. Chantal Barr, M.S.Ed.
Principal
Lowell Elementary School